my nite on the tube
Feb. 28, 2008
hahaha osidius that was tha shit i loved it
Feb. 28, 2008
ThuGG wrote:
hahaha osidius that was tha shit i loved it
yeah i liked it . . .
that prank call shit is funny as hell i watched them all lmao the bloopers one where the pased out guy pisses pure boose lol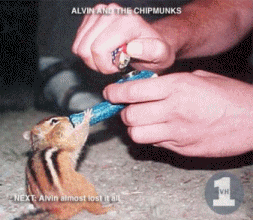 Feb. 28, 2008
Loki wrote:
I'm Ron Burgandy?
lol omg took me a few secs to figure it out lmao
love that movie
. . . .today . . .i watched inuyasha movie part 3 at movies.net . . .they dint have them befor but i serched it alot i bet some one seen my serches and decided to past the movies again lol cous they wort avalible befor!!?!
Feb. 28, 2008
hahahahahahahahahahahahahahahahahahahaahahahaahahahahahaahahahahahahaaha muthukukin hahahaha
that was funny but stupid stay home niggas
Feb. 29, 2008
wtf Uh oooHH i seen no big clit in that vid only a slopy pussy